61st San Francisco International Film Festival Centerpiece: Sorry To Bother You at Grand Lake Theater
Written By: Sanford Jenkins Jr.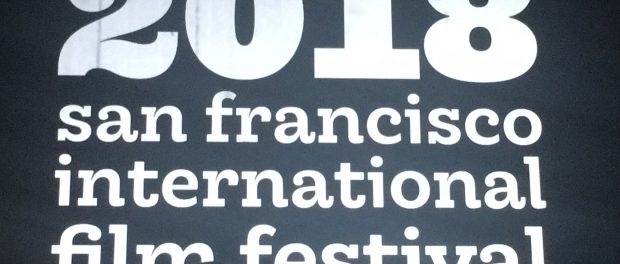 "Bruh, they changed the sign already."
"What did we just watch?"
Standing outside of Oakland's historic Grand Lake Theater, looking up at the marquee, an hour after SFFILM's Centerpiece screening of Boots Riley's Sorry To Bother You. A friend and fellow filmmaker has joined me, pacing around now, after missing a chance to photograph the screening details that were up when we entered. The wind, calm on this night – minimal car traffic around the lake. But the theater canopy is buzzing with energy – no one's in a rush to be anywhere.
It was at Grand Lake that, decades earlier, a young Boots Riley watched, with wide eyes, Star Wars (the real one). Life's path has brought the long-time Oakland musician here again, with his debut feature film work, alongside a bevy of collaborators as passionate as he is to share it. No one more passionate than actor Terry Crews, who portrays Sergio Green in Sorry To Bother You, a man reminiscent of many of our uncles living in the aftermath of a dream deferred. It was a role that spoke to Terry on a personal level, and one he would regret passing on in lieu of larger-scaled projects.
The film, set in an alternate, present-day Oakland, explores telemarketer Cassius Green's (Lakeith Stanfield) propulsion to professional success, the wild, macabre universe he's exposed to, and the many philosophical questions black people ask daily about the spaces we occupy. The heart of the story is in Cassius' love and relationship with visual artist Detroit (Tessa Thompson), who exists fully in her antics and imperfections. I'd sit with the antics of these two a little while longer, but there's more to examine: Steven Yeun's infectious charm. The wit of Jermaine Fowler. Maybe that's why this canopy's still full.
There's something magical in communal experiences in art, and in the cinema, particularly for independent artists, a space festivals continue to occupy for cinephiles and curious beings to engage. Given the locality of Sorry To Bother You, SFFILM, for the first time in their 61-year festival history, screened their Centerpiece film twice – on the same night, at San Francisco's Castro Theater (their usual house) and Grand Lake Theater, staggered for the creators to get to both. The nightcap in The Town would be a well-earned homecoming for Boots.
The marquee lights are turning off now. So, we'll walk to Colonial Donuts to carry on the conversation. 24 hours.
See the film in theaters July 6th. Watch the trailer here.