A Celebration of Oddball Films
Event at San Francisco International Film Festival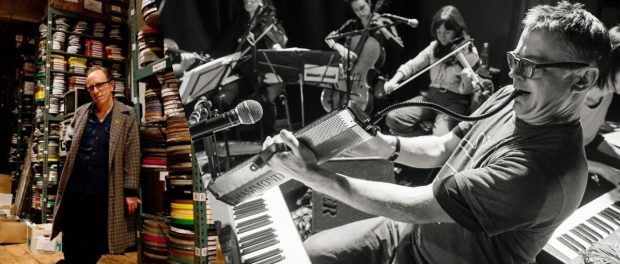 The stage at San Francisco's last remaining movie palace was filled with local San Francisco composer and orchestra leader Marc Capelle's Red Room Orchestra, and large collection of local musicians from all genres of music. There was a photo on the Castro Theatre screen of The Oddball Film and Video Archive, and its founder/creator/curator and super-saver of old movie print, the late legendary Stephen Parr.
Rachel Rosen, the festival's programming director, introduced the program as one that would celebrate local film preservation and musical talent, one of a series of on-stage presentations of mixed media at this year's festival.
The films in the program were chosen by my long-time friend, editor and project collaborator, Adam Dziesinski. Adam had many choices, and I would say without a doubt, that the films he chose represented Stephen Parr's maniacal dedication to the strange, mysterious, downright silly, and run of the mill films. That is a compliment if you had any doubts. Stephen might have chosen the same films to "represent" him.
The lights went down, and an already appreciative audience of enthusiastic patrons from around the Bay Area got ready for an Oddball evening of film and music. I can say, without a doubt, that they got exactly what was advertised. They loved every minute of the show, and applauded quite excitedly at the end of each reel of film that was projected and accompanied by Marc Chapelle's orchestra.
It was definitely a crowd pleaser from every point of view.
Having been a long-time friend and collaborator of Stephen Parr, I'm really happy that San Francisco publicly saluted him on the big screen at the Castro Theatre, a place he loved, and a place he loved to put on shows.
Stephen will be missed, but his legacy will live in the more than 50,000 films in the Oddball collection, many of which will be used as source material by filmmakers and producers for years to come. The lights may be off now in Stephen's projection room at Oddball, but his reels will continue to unspool as long as there are projectors that run and people who appreciate Stephen's off-center genius.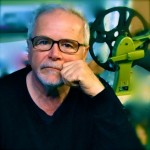 Ron Merk