The San Francisco Jewish Film Festival 2017
A Very Special Event You Should Put on Your Calendar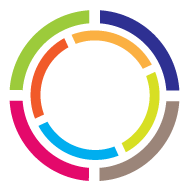 By Ron Merk, Editor in Chief, Indieplex Online Magazine
There's something truly special about this festival. The stories are important. The filmmakers are brilliant. The programming is perfect. Even the festival trailer each year is a work of art, often with a wink and a chuckle about the festival. What else can I say? Except this: Run, do not walk, to the festival so that you don't miss it. It's only here for a short time, and then it's gone. You will not be disappointed. In fact you will be surprised, thrilled and happy that you've seen the amazing program of films that will be on view this year.
Here's some information about the festival and how to get tickets for the whole festival or individual films:
About the San Francisco Jewish Film Festival
The San Francisco Jewish Film Festival (SFJFF), presented by the Jewish Film Institute, is the largest and longest-running festival of its kind and a leader in the curation and presentation of new film and media exploring the complexities of Jewish life around the world. SFJFF attracts more than 40,000 filmgoers and industry professionals to its annual three weeks of inspiring films, events, panels and parties. Screenings take place at the historic Castro Theatre in San Francisco and venues throughout the Bay Area during July and August.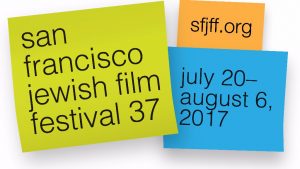 Ticket Information, Festival Dates and Public Contact Numbers
The 37th San Francisco Jewish Film Festival will take place July 20th – August 6th, 2017. For more information, visit the SFJFF website at www.sfjff.org or contact jewishfilm@sfjff.org. For Box Office information, please contact boxoffice@sfjff.org or call 415.621.0523. The complete lineup of films will be announced on June 20, 2017 along with a full complement of discussion programs, international guests, awards, and celebrations.