Actress Maureen O'Hara (1920–2015)
That Bright Red Hair Will Always Glow in Technicolor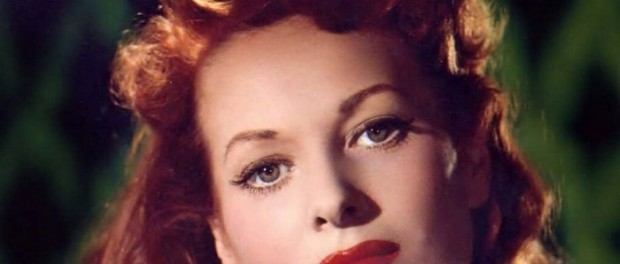 By Ron Merk
Filmed more than any other actress in the stunning Technicolor process, 34 times in fact, Maureen O'Hara has left an indelible mark on the history of motion pictures and is one of the last actresses we had from the Golden Age of Hollywood. Her passing last week was commemorated all over the world. Turner Classic Movies even changed their schedule when the news of her death was published, to include some of her finest moment on film. TCM plans a 24-hour tribute to Maureen on November 20, 2015, which will feature twelve of her films.
Rather than list her accomplishments or film titles, all of which can be found on sites like Wikipedia, I just thought the best way to remember her was with images from her films and her life.
"Ms. O'Hara was called the Queen of Technicolor, because when that film process first came into use, nothing seemed to show off its splendor better than her rich red hair, bright green eyes and flawless peaches-and-cream complexion. One critic praised her in an otherwise negative review of the 1950 film "Comanche Territory" with the sentiment "Framed in Technicolor, Miss OHara somehow seems more significant than a setting sun." Even the creators of the process claimed her as its best advertisement."
—Anita Gates of The New York Times on O'Hara as "The Queen of Technicolor".[37]
So, here's to you, Maureen O'Hara! Thank you for leaving us an impressive body of work that will shine, as you always did, for as long as people watch movies.