Joan Leslie
Another Bright Star Has Gone Out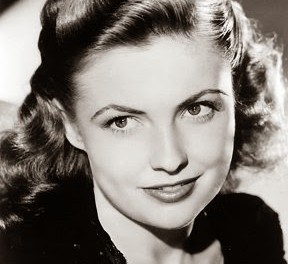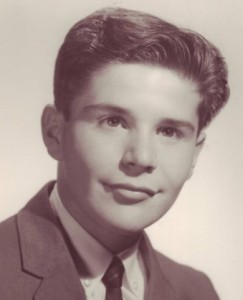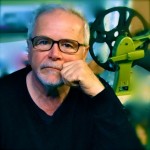 By Ron Merk
There are very few stars still with us from the Golden Age of Hollywood, and we have just lost another one, the wonderful Joan Leslie. Joan passed away last week.
While her name might not be as well known as some of the other stars of the period, Joan Leslie shone as brightly as any of them when we watched her on the screen.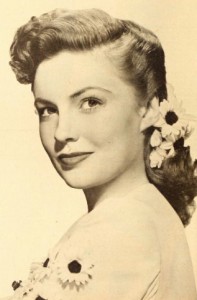 I first encountered Joan Leslie on the screen when I was an amateur film collector back in the late 1950s. I used to buy 16mm prints of Hollywood films and project them in our basement screening room that my father had constructed. Using my Bell & Howell 385 sound projector, I was able to entertain my friends and family with large screen projections of any film that I could get my hands on.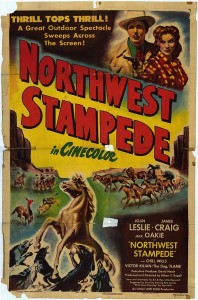 The film was a Cinecolor western called "Northwest Stampede" co-starring James Craig. She played a spunky ranch owner who must return to run the ranch when her father unexpectedly dies. I guess I just loved that sparkle in her eyes that really was made of pure starlight, and her "I can do just as much as a man" attitude that informed many of her characters. She also had an amazing kindness in her eyes that made me feel as if I knew her.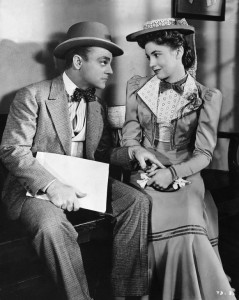 Joan's career in Hollywood was amazing, and for me her best role was playing opposite James Cagney in "Yankee Doodle Dandy." Imagine being a teenager and being put in the same film as Cagney, and yes, holding her own in every scene with him. Her singing and dancing in the number "Harrigan" in the film just shows that she may have been young, but was truly a pro. Most actresses would probably have been terrified to do that number, but Joan appears to have done it in the most natural and yet polished way.
If you're not familiar with Joan Leslie's films, here's a Wikipedia link which includes her complete filmography. https://en.wikipedia.org/wiki/Joan_Leslie Her films will most likely entertain you, and Joan will most definitely charm you.