Last Installment of the Noir Festival at the Castro Theater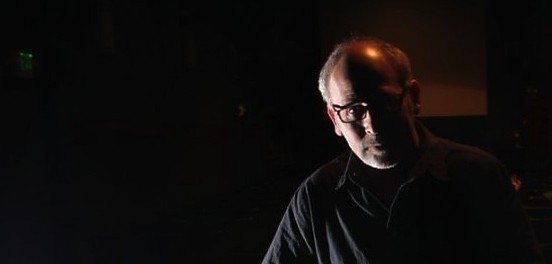 Thursday, September 3, 2015
By Ron Merk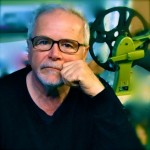 "I Wake Up Dreaming," the film noir festival curated by the redoubtable Elliot Lavine concludes this Thursday, with a truly terrific program. Two films adapted from the work of writer David Goodis.
If you don't know who David Goodis is, and you're a film noir fan, read more about Goodis on Wikipedia:
David Loeb Goodis (March 2, 1917 – January 7, 1967) was an American writer of crime fiction, noted for his prolific output of short stories and novels epitomizing the noir fiction genre. A native of Philadelphia, Goodis alternately resided there and in New York City and Hollywood during his professional years. Yet, throughout his life he maintained a deep identification with the city of his birth, Philadelphia. Goodis cultivated the skid row neighborhoods of his home town, using what he observed to craft his hard-boiled sagas of lives gone wrong, realized in dark portrayals of a blighted urban landscape teeming with criminal life and human despair.
"Despite his [university] education, a combination of ethnicity (Jewish) and temperament allowed him to empathize with outsiders: the working poor, the unjustly accused, fugitives, criminals."
THURSDAY, SEPTEMBER 3
This is your last chance to see both of these films in luminous 35mm Black & White prints on the gigantic Castro Theater screen, just as they were meant to be seen, just like in the heyday of the film noir era. Tell your friends about the show. Better yet, bring them along for an evening of noir classics.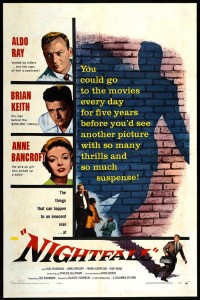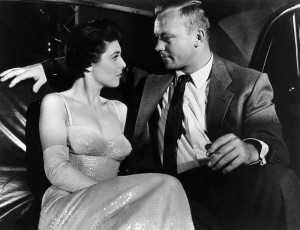 NIGHTFALL An innocent man becomes the target of both the cops and the crooks who believe he knows the whereabouts of a fortune in stolen loot. Breathtakingly exciting and romantic, this is a noir thriller that delivers the goods, and how! Starring Aldo Ray, Anne Bancroft, Brian Keith, James Gregory, and Rudy Bond. Screenplay by Sterling Silliphant, from the novel by David Goodis. Directed by Jacques Tourneur. 78 mins. 1957. 35mm Studio Print. Showtimes: 6:00pm and 9:30pm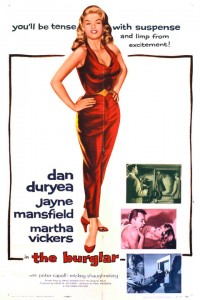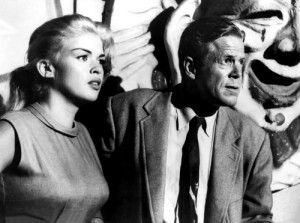 THE BURGLAR One of the few films where David Goodis adapted his own novel for the screen, Goodis' twisted tale of love between thieves is a major tour de force for all concerned. A gang of crooks, led by a disillusioned veteran of crime, rob a fake spiritualist and then hightail it off to Atlantic City. Resembling nothing less than something out of the French New Wave, it is a film of astonishing power and raw sexual frankness. Starring Dan Duryea, Jayne Mansfield, Martha Vickers, and Mickey Shaughnessy. Directed by Paul Wendkos. Screenplay by David Goodis (from his novel). Photographed by Don Malkames. 90 mins. 1957. 35mm Studio Print. Showtime 7:40pm
Read more about The Burglar at: http://filmsnoir.net/film_noir/the-burglar-1957-the-last-b-movie.html/#ixzz3kEERi5ST