Remembering Rod Taylor
One of the last great stars from Hollywood's Golden Age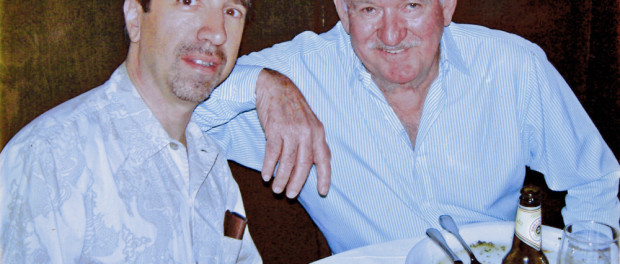 By Mike Tristano
I first met Rod Taylor when I was working on the TV series "Outlaws" back in 1986. Having always been a fan of his movies since I was young, and I was very excited to work with him. I am a Weapons Expert and Master Armorer, and I was brought on the show to handle some of the more exotic weapons that they would use from time to time. He was a huge star, and I was just starting out in the movie business then, and I was more than a little nervous about meeting him. I went to his trailer to talk to him, and said to him "Mr. Taylor I'm here to talk to you about some of the weapons that we're going to be using in this episode." He shook my hand and said "son, Mr. Taylor is my dad, you call me Rod." He was one of the most down-to-earth and friendly actors that I have ever worked with, and despite being a huge star, always treated everyone on the set very well, much like Chuck Heston always did.
Rod and I became fast friends, and I was always by his side every time I was on set through the one season that the show lasted. When the show ended we stayed in touch, and have been friends ever since then. I traveled a lot for work and we lost touch for a while, then back in the early 2000s when I was working in Los Angeles more regularly, I got in touch with him again, and we would regularly meet for lunch or dinner, or take in a movie. He was a loyal friend, who always gave me great advice about the movie business and life in general, had great stories from all of his films and his many years in Hollywood, was always great to confide in and talk to, and always had my back, as I did his.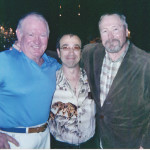 Most people remember Rod for movies like "The Time Machine" and "The Birds" which are both timeless classics. He made many other terrific films, like "Hotel" "The Dark Of The Sun" "Young Cassidy" "Chuka" "Darker Than Amber" "The V.I.P.s" "The Liquidator" "101 Dalmatians" "Sunday In New York" "36 Hours" "Giant" "Fate Is The Hunter" "The High
Commissioner" "The Train Robbers" and "The Picture Show Man" to name just a few of his over 90 films and TV series. He loved his work as an actor, and put everything he had into all of the roles that he played, creating believable heroes that you loved to root for, and in a few films, like "The Deadly Trackers", villains that you loved to hate.
Rod will always be remembered by everyone as one of the finest actors to ever grace the Silver Screen. I will always remember him as man of great integrity and warmth, and a wonderful friend that I truly cherished.
Mike Tristano
Los Angeles, January 2015