The Last Picture Show?
I Hope Not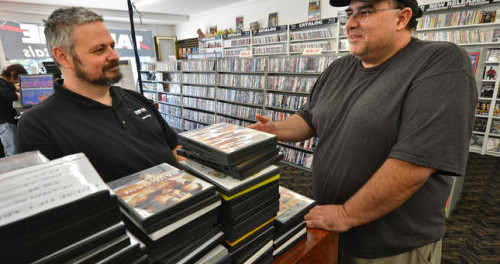 By Ron Merk
As technology rapidly changes our lives, and especially the way we get our entertainment, there are still a few islands of what many would call "hold-outs." But I see them as reminders of what we are about to lose, and not that which we have lost.
The neighborhood video store became a regular fixture of our society when the home video explosion took place in the early 1980s. But with the advent of video downloads, we have seen most of them close. But there are a few remaining, and I think it's important to recognize the social function that they provide. I have written about Le Video in San Francisco, a great resource for cinephiles, with a great library of films and videos not available from Netflix or online sources. Many of the titles are "out of print," and no longer available in any form.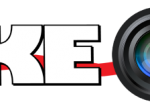 I recently read an interesting article in the Contra Costa Times about another such island of film resources, Take One Video, in Pleasant Hill, California. For those of you who are not familiar with the San Francisco Bay Area, that's in the "East Bay," close to Walnut Creek. Here's a link to the article http://www.contracostatimes.com/News/ci_27155415/Rewind-to-an-earlier-era:-The-guys-at-Take-One-among-the-last-of-their-breed.
Owners Tony Ibrahim and Jason Wood keep this enterprise going, mostly because of their dedication to movies and their customers' needs. They have a vast library of material, and do their best to keep everything in good condition. They are librarians in the truest sense of the word, keeping our film heritage available to those of us who care about it.
I heartily commend their work and dedication, and ask my readers to support what they do. Maybe it's just renting a hard-to-find video, or telling your friends in the area about them.
Let's not lose sight of the fact that it's sometime nice to just hold a DVD in our hands and read the cover notes. It's just like a book, full of details not available on line. It's how we can touch culture and memory.
If you're in their neighborhood for any reason, please stop in and say HI and Thank You to Tony and Jason. They are providing an amazing service to those of us who love film.
Here's their contact information:
Take One Video
Phone: 925/937-1103
Address: 1928 Oak Park Blvd
Pleasant Hill CA 94523
URL: http://takeonepresents.com/