Exciting Local Event in San Francisco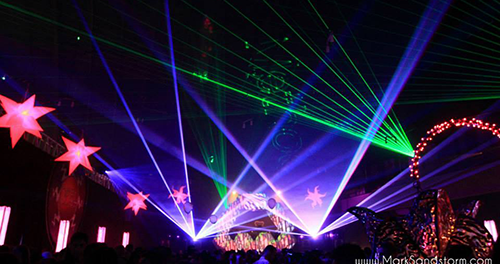 By Ron Merk
There's a major live event coming to San Francisco that I thought my readers should know about. A great deal of time, money and creativity go into creating this amazing experience for the public to enjoy, and I just wanted to put a mention of this event onto Indieplex Online Magazine, and ask my readers to check it out.
Yes, it's New Year's Eve, just a few days away, but there's still time to get in on the fun. If you're bored with sitting in your friends' living room and waiting for the ball to come down in Times Square, then grab them by the hand and drag them (no they do not have to be in drag, but you can dress up and have some fun doing it) to New Bohemia New Year's Eve.
New Bohemia NYE is presented by Vau de Vire, Opel, and Kink. Three revered producers bring a fresh, eccentric, subculture mega-party to San Francisco for New Year's Eve.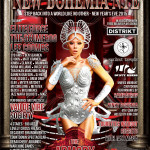 The Armory
1800 Mission Street
San Francisco, CA 94103
Wednesday, December 31, 2014 at 8:00 PM through Thursday, January 1, 2015 at 4:00 AM (PST)
They just added two beloved Burning Man installations, Hookahdome (hookahdome.com) and Teapots, described as a high octane display of beat-boxers, comedians, burlesque, circus performers, slam poets, battle rappers and audience interactive contests in a rapid fire exhibition of wacky old school vaudeville meeting the hybrid of hard edged hip hop and cutting edge performance.
The producers Mike Gaines (Vau de Vire), Syd Gris (Opel) and Peter Acworth (Kink) are now offering guests a VIP XXXperience!
And here's a video by Mark Day from last year's event: https://www.youtube.com/watch?v=lI05HHmXBOE and a behind the scenes video by Nick Kasimatis: https://www.youtube.com/watch?v=GY1y-OzDSkQ
For more information: http://newbohemianye.com
If you've never been to these over-the-top San Freak-cisco events, pull up your nylons, straighten those seams, grab a feather boa and your top hat, and get ready to pull out all the stops for a truly "liberating" experience. Tune in and turn on to a whole new world of excitement and some tasteful naughtiness.
Tickets or still available, but going fast. So, run, don't walk to Eventbrite and grab up a pair for you and your honey (or honeys, if you go that way!).
For tickets: http://www.eventbrite.com/e/new-bohemia-nye-2015-tickets-13270553583
Here's a chance to ring out the old, and ring in the new, with bells on your toes!