Is Time Running Out for Film?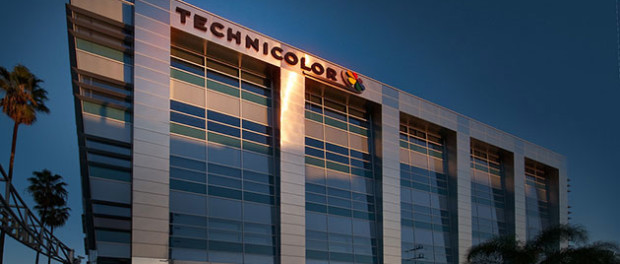 By Ron Merk
As the days of 2014 dwindle down to a precious few, there seems to be a parallel metaphor for the film medium. It would seem that the last few feet may still be on the reel but that it will soon be an empty reel. But is that really the case? Is the imminent demise of motion picture film, as an origination and projection medium over-exaggerated? I read and hear a heat a great deal about this subject, and because my whole life has focused on film, and because I'm still involved with preservation and archiving of film, this has become one of the most pertinent questions of my day-to-day activity.
This year was saw a number of major film laboratories close, particularly two of the giants in Los Angeles, Technicolor and DeLuxe. Who could have ever predicted even five years ago that these giants of film processing and printing would discontinue those core operations? Now one of the last remaining specialty boutique labs, Film Technology Company, has announced its closing and the auctioning off of their equipment. Film Technology's specialty has been working with archival materials, and the restoration and preservation of important films.
Is film coming to an end, or will it emerge and continue on a smaller scale? While that's a rhetorical question to some extent, I'd like to offer some thoughts on this issue.
As with all changes in technology, some things always get left behind. I remember when I first started in business, back in the Dark Ages of technology, we used to communicate with overseas suppliers and clients via the Telex machine. Within two years of fax machines being introduced, the use of telex machines saw a significant drop. A year later, almost everyone had dropped fax machines and gone to fax. With the introduction of scanners and computers and the ability to digitize and send documents by computer, fewer and fewer fax machines were being used. I don't know too many small businesses that still use them. Of course, law offices, big corporations and real estate brokers still use them. Fax machines still have some unique uses.
I think there is a parallel to film. While film may seem cumbersome and expensive to people who grew up shooting digital, it does have its unique qualities, both in its ability to capture images, and it's long term potential to store and retrieve those images. It's still the only medium the international archive community can safely call an archival medium for images. We have only a short time so far with digital technology, and while anyone can make predictions about the long-term "archival" potential of digital, they are only predictions, and not a safe bet if you're investing large sums of money in a project.
On another front, Kodak has agreed to keep making film, based on a recent set of agreements with the big studios, a result of the urging of a few high power directors. In Italy, it appears as if Ferrania will begin manufacturing film again. So, for now, it would seem that film is "safe."
What does the future hold for film? I can't say for sure. I seem to have lost my crystal ball. But I believe, and it's not just the nostalgia for my Kodak Brownie 8mm camera with which I began my filmmaking efforts as an 9-year old boy in Newark, New Jersey, that film will be with us for a while. I urge everyone to consider the benefits vs. the cost. Film is an old friend, and new old friends are hard to make. Let's keep it with us for as long as we can. I assure you that it will be worth it in every way.