FINAL WORD ON MILL VALLEY FILM FESTIVAL 37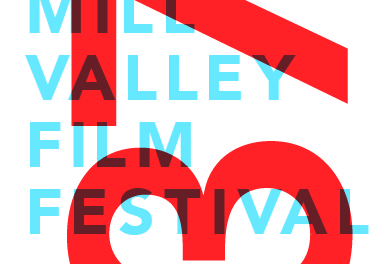 Presented annually by the California Film Institute (CFI) the 37th Mill Valley Film Festival came to a close Sunday night with a special screening of Wild, Jean-Marc Valleé's adaptation of Cheryl Strayed's best-selling memoir starring Reese Witherspoon and Laura Dern. Dern was also on hand for a Special Tribute: her MVFF Award for lifetime achievements was presented to her by Pixar's Andrew Stanton, Dern cited MVFF as being the first festival she ever attended, with Smooth Talk (1985). After 11 days filled with screenings of Oscar Contenders, World Premieres and Special Guests, the festival saw attendance soar to 61,000, the highest total in the festivals history.
"Although it is impossible to be all things to all people, I think the 37th Mill Valley Film Festival came as close to achieving that goal as I could ever hope to achieve," said festival Founder and Director Mark Fishkin. "Many of the most highly anticipated awards season films, world premieres, striking international films, and cutting edge American indies are smartly and lovingly curated by our veteran Programming team to create a spirited collection of films that somehow blend into a perfect well balanced mix. From Metallica's curated programs to our special Spotlights and Tributes, to inspired Children's Programming, riveting documentaries and beyond, the 37th Mill Valley Film Festival offered something for everyone." "The feedback that we have received from our festival goers gives us affirmation that we've gotten as close as possible to that mythical "perfect festival" that we aspire to be."
THE 37th MILL VALLEY FILM FESTIVAL AUDIENCE AWARDS WINNERS
Sponsored by:
The MVFF Audience Awards represent the people's choice favorites at this year's festival. The overall prizewinner scored highest across all categories; other winners scored top in each of the festival's sections: US Cinema, World Cinema, Valley of the Docs, and Children's FilmFest, as well as specialty categories.
The MVFF Gold Audience Favorite 2014
THE IMITATION GAME
Morten Tyldum
MVFF Audience Favorite – World Cinema Gold
THE THEORY OF EVERYTHING
James Marsh
MVFF Audience Favorite – World Cinema Silver
MARIE'S STORY
(Marie Heurtin)
Jean-Pierre Améris
MVFF Audience Favorite – World Cinema Indie Gold
ON THE WAY TO SCHOOL
(Sur le chemin de l'école)
Pascal Plisson
MVFF Audience Favorite – World Cinema Indie Silver
The 100-YEAR-OLD MAN WHO CLIMBED OUT THE WINDOW AND DISAPPEARED
(Hundraåringen som klev ut genom fönstret och försvann)
Felix Herngren
MVFF Audience Favorite – US Cinema Gold
WHIPLASH
Damien Chazelle
MVFF Audience Favorite – US Cinema Silver
THE JUDGE
David Dobkin
MVFF Audience Favorite – US Cinema Indie Gold
IMPERIAL DREAMS
Malik Vitthal
MVFF Audience Favorite – US Cinema Indie Silver
THE YOUNG KIESLOWSKI
Kerem Sanga
MVFF Audience Favorite – Valley of the Docs Gold
CAPTURING GRACE
David Iverson
MVFF Audience Favorite – Valley of the Docs Silver
STATES OF GRACE
Helen S. Cohen & Mark Lipman
MVFF Audience Favorite – Active Cinema Gold
F R E E
Suzanne LaFetra & David Collier
MVFF Audience Favorite – Active Cinema Silver
GARDENERS OF EDEN
Austin Peck & Anneliese Vandenberg
MVFF Audience Favorite – Children's FilmFest Gold
MINUSCULE: VALLEY OF THE LOST ANTS
(Minuscule: La Vallée des Fourmis Perdues)
Thomas Szabo & Hélène Giraud
MVFF Audience Favorite – Children's Filmfest Silver
THE BOY AND THE WORLD
(O Menino e o Mundo)
Alê Abreu
MVFF Audience Favorite – ¡Viva el Cine! Gold
LIVING IS EASY WITH EYES CLOSED
(Vivir es Fácil con los Ojos Cerrados)
David Trueba
MVFF Audience Favorite – Animation Gold
THE TALE OF PRINCESS KAGUYA
(Kaguya-Hime No Monogatari)
Isao Takahata