Today is Home Movie Day – October 18, 2014
Home Movies Are a Treasure Trove of Life, History and Culture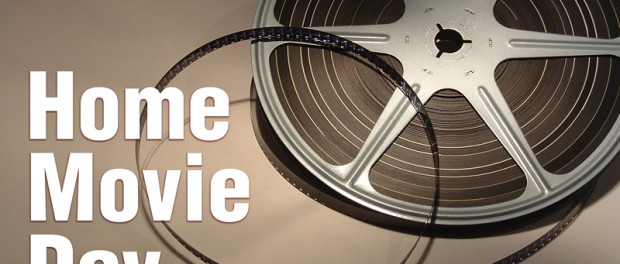 By Ron Merk
For the past two years, I've been working on a true passion project, acquiring and assembling more than 500 collections of historically or culturally significant home movies. What started as a search for material for a person documentary I am making called "When Your Heart Has Wings," turned into a gigantic passion for home movies and for saving them from being lost.
In searching for material for my film, I happened upon some amazing discoveries, including 38 minutes of never-before-seen films of President John F. Kennedy, which were profiled on NBC's The Today Show on November 15, 2013, just a week before the 50th Anniversary of Kennedy's assassination. The segment and some tantalizing clips can be seen online at the URL: http://www.today.com/news/new-footage-reveals-glimpses-jfk-campaign-funeral-2D11601956
A great deal of attention came to our project from this exposure, and on January 15, 2014, The San Francisco Chronicle did a two-page spread about our Preservation Project Partnership initiative. The article can be read at the URL: http://www.sfgate.com/movies/article/S-F-film-producer-Ron-Merk-preserves-reel-history-5166215.php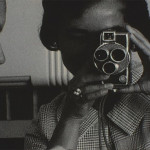 As a result, dozens of people contacted me asking if we wanted to see their family's home movies, and help preserve them. As a result, our collection grew to include many more amazing looks at life including The Sterud Family Collection, which follows a family from the beginning of the availability of 16mm for home use, 1923, through the 1980s when the patriarch of the family (and the cinematographer) passed away. It is a chronicle of life in San Francisco over a period of 60 years, a truly unique document. These films could easily be turned into a documentary film, and therein lies one of the great values of home movies, their use as source materials for other films and documentaries. They are an amazing stock footage resource.
I like to call home movies "films without guile." They are in many ways innocent of the rules of traditional filmmaking, and often capture the true essence of the time and place in which they were made. Now and then, they provide us rare looks at events, people or places not covered by studio movies, commercial films, TV news or other professional filmmaking. The greatest example of this is Abraham Zapruder's 8mm film of President Kennedy's assassination in Dallas, the images of which have been indelibly been imprinted on the collective consciousness of the entire human race.
This month there are two days during which home movies will be celebrated. The first is today, Home Movie Day, October 2014. You can read more about Home Movie Day on the website of The Center for Home Movies: http://www.centerforhomemovies.org/hmd/
"Home Movie Day is the perfect opportunity for people to connect with our past and to move the conversation about preserving our cultural heritage into the future." –Ken Burns
Global Super 8 Day will be celebrated on October 24th. It marks the commemoration of the invention of the Super 8 film format. There will be events all around the world including screenings of many genres of film made in this format. More about this in an upcoming piece on Indieplex Online Magazine.