Help Preserve All Those Reels in the Closet
By Ron Merk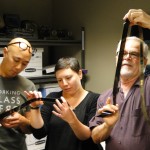 Two years ago, a film preservation project which I initiated at my company, The Preservation Project Partnerships, was created to bring the public's awareness to the plight of the millions of feet of film that lay languishing in archives, garages, basements, attics, homes and storage lockers. We decided to focus on home movies, because they are contain some of the most important cultural and historical information and images with a personal point of view. Home movies are by far one of the most endangered species of film.
As we searched for interesting material, we found a large cache of home movies in New York, but they were seriously compromised with mold, and had to be saved immediately or be lost forever. The films that we found chronicled the personal, gay life of a New York home design expert named David Eugene Bell. An article was written about this discovery in San Francisco's Bay Area Reporter, a newspaper dedicated to gay news of all kinds. In that article we reached out to the San Francisco gay community for financial help in saving this collection. I regret to say that the response was lukewarm at best, which very much saddened me. Gay history on film is a fragile situation at best. Families of gay relatives often do not want this history known, especially after the death of a gay family member, and this material is more likely to be thrown in the trash than preserved in any meaningful way.
The link to the article (and a short video) about the David Eugene Bell films is http://www.ebar.com/news/article.php?sec=news&article=69007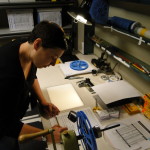 Now a San Francisco-based filmmaker, Stu Maddox, is bringing to light many gay home movies in his feature documentary "Reel in the Closet." At this very moment, Stu's doing a Kickstarter campaign to raise the remaining money he needs to complete the film. If you care anything about our collective history, especially gay history, this is your chance to stand up, and help pull all those glorious gay Technicolor moments out of the closet and into the light.
The link to the Kickstarter campaign is https://www.kickstarter.com/projects/8068868/reel-in-the-closet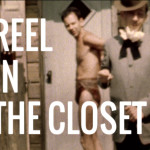 Open your wallet, pull out your credit cards, break that porcelain piggy bank and send whatever you can to help. The campaign ends October 31, 2014, so there's not too much time left. This is a rare chance to really DO something about a problem that will not go away without our help. Please be generous, and if you can't afford much, give what you can. Skip that decaf latte just one time and send $5.00!
The films that Stu Maddox is including in his project are just the tip of the iceberg, so to speak, and represent only a small portion of the films that are waiting out there to be found.
If you or your family have any films that need to be preserved, gay or straight, you can contact me directly and let me know what you have. Our company can scan 8mm and super 8mm films to a digital file, and send you a DVD or computer file. The original films will be saved, and sent to our collection at The Academy Film Archives for long-term preservation, storage, research and study. My e-mail is PremiereRon@gmail.com. I welcome any inquiries and will be happy to guide you through the process of saving precious straight or gay memories.
BIOGRPHY
Stu Maddux is American freelance writer, editor, and cinematographer with international credits He is an award winning movie producer and director of his own non-fiction independent films. He is best known for his work Gen Silent, a documentary about gay, lesbian, bisexual and transgender older people who hide their sexuality or gender change in order to survive in the long-term care system. He also wrote and produced the films Bob and Jack's 52-Year Adventure and Trip To Hell And Back. His work has been featured internationally on television including on Showtime, TLC, and the BBC. Read more on the following websites: stumaddux.com, closetreel.com, gensilent.com, ourfamilyalbum.org, imdb.com, en.wikipedia.org