The World is Filled with Good Ideas… and Sometimes They Actually Become Reality
Film Review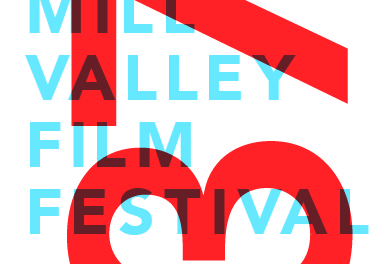 Two Film Reviews about People Doing Good
By Ron Merk
RACING TO ZERO
My good friend, Diana Fuller, who's been involved in the arts, writing and film culture for a long time, but who never made a film before "Racing to Zero," talked to me about three years ago and said she had decided to make a film about trash. Given the proximity of her house to the Castro Street "gayborhood," I jokingly asked her if it was about a tranny rock band. She said, "No, it's about something very important to me, how we deal with our garbage." It wasn't clear at the time exactly what the film would be, but in the intervening three years, an amazingly focused and wonderfully positive film has emerged, made by Diana as the Producer, and Christopher Beaver, the director and a seriously engaged team of people behind and in front of the camera.
At the Mill Valley Film Festival screening on October 4th Diana got up in front of a sold-out house, and told the audience, "We didn't start out with the idea of presenting garbage with a big smile," but that's exactly what the film does. Diana and Christopher chronicled the efforts of the City of San Francisco to reduce the amount of garbage going into landfills to zero by the year 2020. The portray the effort of city officials, the Recology Company (San Francisco's private garbage collector), and numerous recycling and re-use companies to take what people throw away and turn it into resources and new assets and businesses with real potential for success.
Amazingly, all the people in the film seem very happy to be dealing with garbage. They do, in fact, talk about what they do with a big smile on their faces. I think this comes from taking a good idea, and turning it into a successful reality. While "zero" trash may never be a reality, the film shows that it's possible to make a big difference in how we "see" our trash and how we deal with it through education and legislation. San Francisco's efforts have already achieved amazing results, with 80% of trash now being recycled.
By dividing the things we throw away into three color-coded trash receptacles: Green for composting, blue for recycling, and black for "garbage," we have greatly reduce the amount of trash destined for landfills. We have also created sustainable ways to deal with our compost and recycling, so that it's no longer a birth to death scenario for these items, but birth to re-birth success.
Editor Maureen Gosling took many hours of footage, shot over a long period of time, and turned it into an amazing success story. It's not only about science and technology, but the joy that comes to people when they do the right thing, take a good idea and turn it into reality. It shows us very clearly that everyone problem facing our planet can be solved, and that in the process we can heal both the planet and the human spirit that has been so beaten down by greed, capitalism and ignorance.
San Francisco's plan, and this film, are a true inspiration. At the end of the screening, during the Q&A, I remarked, "When I was thinking what I'd include in my review, I wasn't certain. But after watching the film, it's very clear that the film is a great example of art imitating life. But now we have this art, your film, to show that life can also imitate art, and I hope that you get this film out there into the universe to show people that they can take a good idea, and turn it into reality."
The fact is that we can solve any problem facing the planet and it's people: global warming, hunger, loss of rainforest, threats to endangered species, finding new sources of energy, everything that needs to be fixed to keep this planet healthy and happy. This film is the blueprint. I felt honored to be in the same room with all the filmmakers and those appearing in the film. They are real heroes.
THE NEW ENVIRONMENTALISTS: FROM ITHACO TO THE AMAZON
This film, consisting of 6 four-minute short films about environmental heroes from the USA, India, Indonesia, Peru, Russia and South Africa, gives a unique look at these organizers, and how they put their lives at risk every day to affect change in their countries. As they fight against pollution, deforestation, loss of endangered species, fracking and destruction of natural resources and human habitat, we understand that these are struggles that require fearless, intelligent and informed leaders. Not everyone can do what they do, which is extraordinary. Not everyone can be a great leader, but the film shows us that we all can be part of these movements by giving our support, time, money and experience to such leaders. Despite threats to their lives, they remain undaunted. Even after one has been shot by opponents, miraculously he survived and returned to the fight. One by one, their struggles we rewarded by positive results, success and the failure of their opposition to stop them. One by one they are shown to be the true heroes of the world. In the short time allotted to each subject, directors John Antonelli, Tom Dusenbery and Will Parrinello have created indelible portraits of each of these heroes. Narrated by Robert Redford, who's always been a friend of good causes and preserving the environment and protecting human rights, the film shows us that the fight against greed and ignorance can be won.
As I left the theater, I thought to myself, "I'm so glad I came to this screening today. There is hope in the world, and it's us, but only if we take a stand and do something about what is wrong with our world. The world is filled with good ideas, and sometimes we CAN make them a reality.