The 37th Mill Valley Film Festival
The Hot Ticket for October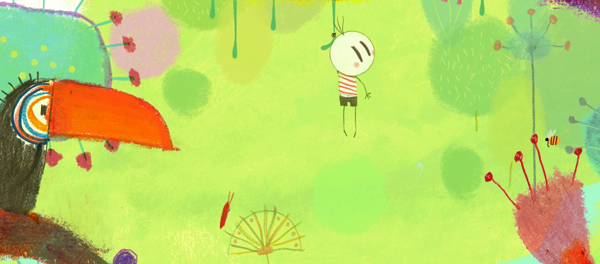 By Ron Merk
Most of us tend to put off decisions, to procrastinate about so many things, even when they are important. It's just part of our nature… maybe something that goes back to the days where we didn't have lists of things to do (our childhood?) and when nothing seemed important enough to break our routine and do something else. But this is not the time to put off making a decision to attend The Mill Valley Film Festival. Many tickets are already at rush (that means most have been sold, but a few are being held for the day of the show and for pass-holders). Unless you have already bought a ticket, you could line up to get those last remaining seats, and be disappointed. Don't be disappointed.
These are hot tickets. Don't get burned by procrastination. Check out the festival schedule, go on line, and grab those seats while they are still empty and reserve your spot at the films that intrigue you. Some of these films may not be seen outside of the festival, so this may be your only chance to see them.
I've been attending this festival since I moved to the Bay Area in 2003. It's one of the best festivals I've ever attended, and I've attended many all around the world. Their attention to detail, especially their respect for audiences, is unmatched elsewhere. The programming is unique, the Q&A sessions after the films are informative, and the social events make you feel you're truly part of the festival in a very personal way.
The festival begins in just a few days, so there's little time to waste if you don't want to be disappointed. The 37th Mill Valley Film Festival runs from October 2-12, 2014, and presents films at a number of venues.
For more information, go to the festival website.
The website is easy to read, full of interesting information about the films, the stars and the filmmakers. This is a popular event, with people coming from all over the Bay Area, as well as the rest of the USA and the world. It's a unique opportunity to meet new people, see great films, and walk away with a new perspective on something you thought you already understood. If that isn't the definition of a film festival's reason for being, I can't think of a better one, or a better definition of what the Mill Valley Film Festival has been doing for 37 years.