4th San Francisco Green Film Festival
May 29 – June 4, 2014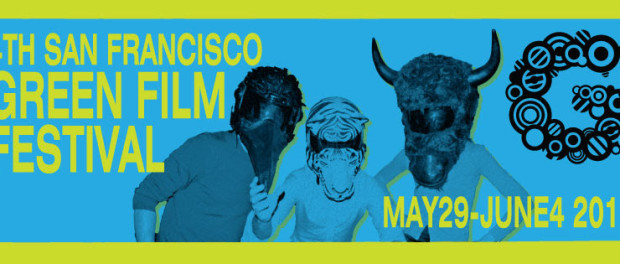 By Ron Merk
The San Francisco Bay area hosts a plethora of film festivals, featuring unique subject matter and innovative venues and presentation. There is something for everyone who loves films.
Returning for its 4th year, The San Francisco Green Film Festival returns on Thursday, May 29th and will run until Wednesday, June 4th at its new venue, the Roxie Theater in San Francisco. The festival will also hold events at the Koret Auditorium at the San Francisco Public Library Main Branch, 100 Larkin Street.
The West Coast's leading destination for films and discussions about people and the planet, the 4th SF Green Film Festival will include 50 new films from around the globe, with over 70 visiting filmmakers and guests speakers who will delve into the world's most urgent environmental issues and most innovative solutions. Audiences will be inspired to move beyond their theatre seats, with tangible ideas and connections to take positive environmental action in the Bay Area and beyond.
For more information, or to purchase tickets, visit sfgreenfilmfest.org
The one with trees is from opening night film DAMNATION.
The one with the bird is from EMPTYING THE SKIES
The one with bananas is MONDO BANANAS.