The Ten Things I Liked Most about The 57th San Francisco International Film Festival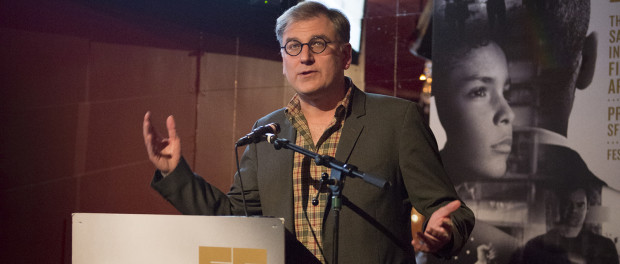 By Ron Merk
Since its beginning at The Metro Theater on Union Street (now sadly being turned into a gym instead of being used as a theater), the San Francisco International Film Festival is the oldest film festival in the United States. With age comes wisdom and perspective, as well as making good choices of films, personnel, venues, and social events.
I'd like to list what I liked about this year's festival, but not in any order of preference or importance:
There was a broad selection of films and events from which to choose, something for every preference, age demographic and interest.
The presentations at the diverse venues were totally professional and just as important, exciting and appealing to the audiences who attended.
Many of the screenings were full or nearly sold out, and that just tells me how much audiences love the festival.
There were many more young adults in attendance. Without this demographic a festival can molder and die. It was very clear that the festival did a great deal of outreach and programming choices to attract this crowd.
Rachel Rosen and her programming team were in top form. Their choices were rewarded with strong attendance numbers and audiences that were very engaged. Great storytelling unfolded and enveloped us as we watched these films on the big screen, life larger than life.
The Q&A sessions following films were intriguing and informative, and just the right running time.
The social events were at great venues.
The volunteers worked harder than ever to keep the wheels of the festival turning smoothly.
The press team was great to work with, and made my job of reporting the festival easy as pie.
Last but not least, there was a renewed energy to the festival with the new Executive Director, Noah Cowan, who clearly loves films, film audiences, and whose love was reciprocated by everyone he encountered at the festival, at every screening and event. His arrival on the scene was greatly anticipated by the Bay Area film community, and we were not disappointed. He arrived in San Francisco just 5 or 6 weeks before the festival, did an enormous amount of outreach to all the film community, and truly hit the ground running. It's very clear that he has a vision for the festival, and that he will be very successful in making it a reality. The future looks truly rosy for the Film Society and the San Francisco International Film Festival because of this force of nature that has landed on our doorstep. Congratulations, Noah, on a job well done.
I could probably list more things that I liked about the festival, but I wanted to keep this short and sweet. Thank you to everyone at the San Francisco Film Society, including all the sponsors, donors and members who made this year's festival one for the record books.