Treasures from the Warner Archive at the Roxie!
FRIDAY MAY 16 – SUNDAY MAY 25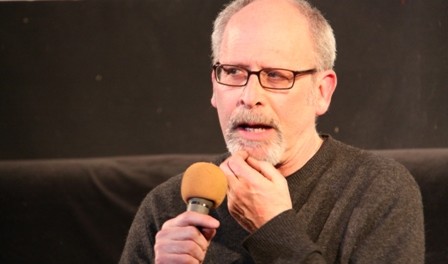 Every year film programmer Elliot Lavine puts together an amazing collection of noir and pre-code films, digging deep into studio vaults and finding rare and unsual films many of which have not been seen on a big theater screen since their original release. Here's a rare opportunity to see these even more rare classics of a bygone age in Hollywood. Don't miss this chance to see these films. It might be a long time before you'll have this opportunity again.
Here's the complete information, including links to order tickets and the full schedule of films.
Starting Friday, May 16, the Roxie Theater will showcase ten sensational days and nights of pre-code crime, proto-noir, and full-on film noir, featuring thirty incredible classics and curios spanning the years 1932 to 1965. These films have been culled from the vaults of the Warner Archive and programmed exclusively for the Roxie Theater by Elliot Lavine.
I WAKE UP DREAMING 2014 will be bookended by two films considered by many to be the first and last American studio noir films. STRANGER ON THE THIRD FLOOR (1940) will screen as part of the Opening Night program on Friday, May 16 and William Conrad's shocking 1965 masterpiece BRAINSTORM will close the festival on Sunday, May 25.
In between, twenty-eight other films including: pre-code crime sagas like LADIES THEY TALK ABOUT (1933) with Barbara Stanwyck; post-code "proto-noirs" like Tod Browning's amazing and rare MIRACLES FOR SALE (1939); an array of 1940s and 50s noir classics including John Brahm's THE LOCKET (1946); a pair of sensational 1947 noirs starring Ann Sheridan (NORA PRENTISS and THE UNFAITHFUL); William Castle's cult B classic WHEN STRANGERS MARRY (1944); two sensational late 40s Cornell Woolrich adaptations (THE WINDOW (1949) and FALL GUY (1947)); a very noir Bowery Boys movie; two Fritz Lang classics from 1956 (WHILE THE CITY SLEEPS and BEYOND A REASONABLE DOUBT), Nicholas Ray's steamy hot-house noir A WOMAN'S SECRET (1949); Dick Powell's SPLIT SECOND (1953); the outrageous 1957 narco-noir DEATH IN SMALL DOSES; and Budd Boetticher's bombastic gangster noir THE RISE AND FALL OF LEGS DIAMOND (1960).
This year's installment of I WAKE UP DREAMING will mark the first time that 100% of the presentations will be digital. With the decreasing supply of serviceable 35mm prints being offered by the studios and ever-escalating shipping charges, classic repertory film programming is in serious danger of becoming extinct. Smaller, independent movie theaters are no longer able to meet the economic demands of regular repertory programming. Consequently, fewer and fewer theaters will be showing pre-code film noir and other classic genre films that truly benefit from the big screen treatment. It is our fervent hope that I WAKE UP DREAMING 2014 will go a long way towards making classic repertory and revival cinema a renewed wellspring of delight for generations to come. The Roxie will continue to screen 35mm and 16mm prints on an ongoing basis. It will also strive to include the highest quality digital renderings of films when no other alternative is available.
Tickets and more information can be found at http://www.roxie.com/i-wake-up-dreaming/ or by calling 415-309-2929 or 415-863-1087
Complete schedule of films can be viewed here http://www.roxie.com/ai1ec_event/i-wake-2014/?instance_id=1933