Crowdfunding Bible Created by Indiegogo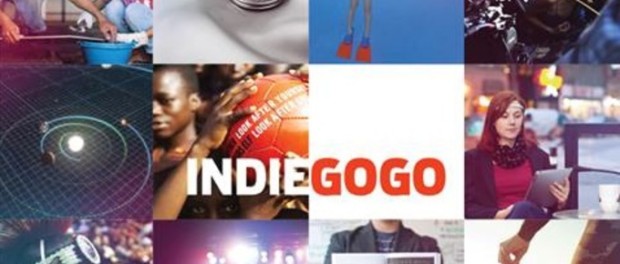 By Ron Merk
If you are interested in crowd-funding a project of any kind, I'd suggest that you take a look at this free, yes I said free, publication from indiegogo, one of the top crowd-funding sites. This information appeared on Indiewire, a great source of entertainment industry news, part of which I've included in my article here.
Go to the URL: http://www.indiewire.com/article/exclusive-indiegogo-releases-handbook-for-filmmakers-on-how-to-crowdfund?utm_source=iwDaily_newsletter&utm_medium=sailthru_newsletter
Here's just a sample:
Attention, filmmakers looking for advice on how to crowd-fund their next project: Look no further. Indiegogo has just released a free online handbook for filmmakers that provides tips and helpful guidance for how to crowd-fund, the company announced today at The Tribeca Film Festival. You can download the handbook by going to the URL: http://landing.indiegogo.com/film-handbook/
Please note that they will ask for some information, including your name, e-mail and how you learned about them. Just normal requests, but I thought you should know.
"Filmmakers at times can find crowd-funding their first project daunting when it is actually anything but," said Marc Hofstatter, Head of Film for Indiegogo. "Given the right education and experience with the concept, which this handbook provides, Indiegogo once again aims to make their campaigners' lives easier. As always we are there for our filmmakers every step of the way and now that kind of support is available in the most comprehensive guide available."
Founded in 2008, Indiegogo recently got a new logo and a redesigned website: https://www.indiegogo.com/
The guide details how to create a strong pitch video, how to write the pitch text and what sort of rewards to offer. It also helps filmmakers decide how to set their campaign goal and how long their campaign should last.
While many are saying that crowd-funding is getting a bit "crowded," and it's harder to raise money because there's so much competition for the same money, I would venture to say that if you play your cards right, follow the suggestions outlined in the Indiegogo publication, and work hard (and yes, get very clever) you have a decent chance to raise the money you need for that passion project of yours.