The San Francisco International Film Festival
April 24 – May 8, 2014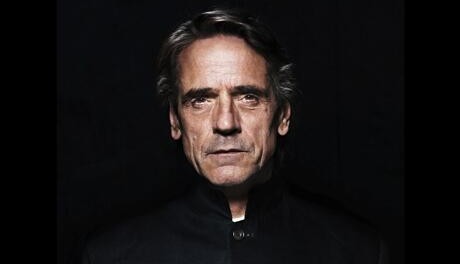 By Ron Merk
If you are lucky enough to live in the San Francisco Bay Area, or if you have the means to fly in for two weeks, you can be sure that you will have the most amazing "film vacation" possible by attending the San Francisco International Film Festival. Films, guests, parties, seminars, awards shows, tributes and so much more is in store for this year's festival attendees. For information about the festival, including the complete line-up of films and ticket purchases, visit the website: www.sffs.org.
The Opening Night film is The Two Faces of January," to be screened at The Castro Theater, is the work of Screenwriter Hossein Amini (The Wings of the Dove, Drive) who makes a stylish directing debut with this sleek thriller, an involving adaptation of a Patricia Highsmith novel filmed on location in Greece and Turkey. Intrigue begins at the Parthenon when wealthy American tourists Chester MacFarland (Viggo Mortensen) and his young bride Collette (Kirsten Dunst) meet American expat Rydal (Oscar Isaac), a scammer who uses his job as a tour guide for cover. Instead of becoming his latest marks, the two befriend him, but an incident at the couple's hotel puts all three in danger and creates a precarious interdependence between them. Amini evokes the glamor of The Two Faces of January's 1962 setting through Marcel Zyskind's lush cinematography, Alberto Iglesias's atmospheric score and the Kennedy-era chic of Steven Noble's costume designs. That aesthetic sensibility is put in service of a clever screenplay that blends suspense with the thrill of sexual tension as Chester and Rydal vie for Collette's attention. The Two Faces of January recalls other Highsmith adaptations, notably Strangers on a Train and The Talented Mr. Ripley, in its elegance and complexity. It is an exemplary addition to the Highsmith film oeuvre, given a further lift by the stellar performances of its three alluring leads.
The San Francisco Film Society's amazing team of film festival professionals and programmers have put together a stellar array of films and events, including the most recently announced Peter J. Owens Award to actor Jeremy Irons.
"Jeremy Irons is the perfect choice to receive the Peter J. Owens Award, SFIFF's top honor for the actor's craft," said Noah Cowan, Executive Director of the San Francisco Film Society. "He embodies the international spirit that defines our festival, and the phenomenal work he has done on screens big and small is an inspiration. We are thrilled to pay tribute to an actor whose range, depth and wonderful sense of humor have delighted lovers of world cinema for decades."
Irons will also be honored at An Evening with Jeremy Irons at Sundance Kabuki Cinemas, Wednesday April 30, 7:30 pm. A screening of a film featuring one of his iconic performances will follow an onstage interview and a selection of clips from his impressive career.
Jeremy Irons won the Academy Award for Best Actor for his performance as Claus von Bulow in Reversal of Fortune. He is also a Golden Globe Award, Primetime Emmy Award, Tony Award and SAG Award winner.
The British-born Irons has an extraordinary legacy of film, television and theater performances including The French Lieutenant's Woman, in which he starred opposite Meryl Streep; The Mission; and David Cronenberg's Dead Ringers. Irons starred in Damage and M. Butterfly before he made pop culture history as the voice of the evil lion Scar in Disney's classic The Lion King. Irons showed his grasp of the action genre starring opposite Bruce Willis in Die Hard: With A Vengeance, and also starred as Humbert Humbert in Adrian Lyne's Lolita. Other career highlights include Being Julia with Annette Bening, Appaloosa with Ed Harris and Viggo Mortensen, and Bertolucci's Stealing Beauty.
Irons received a Tony Award for his performance in Tom Stoppard's The Real Thing and most recently appeared in London in the National Theatre's Never So Good and in the Royal Shakespeare Company's The Gods Weep. Irons is probably best known for his role as Charles Ryder in the cult TV series Brideshead Revisited, and he notably joined Helen Mirren and director Tom Hooper in the award-winning television miniseries Elizabeth I. Irons was also recently lauded for his portrayal of iconic photographer Alfred Stieglitz in the award-winning biographical picture Georgia O'Keeffe.
Irons recent film work includes the the award-winning independent feature Margin Call with Kevin Spacey; The Words with Bradley Cooper, which was featured closing night at the 2012 Sundance Film Festival; Beautiful Creatures, shot in Louisiana and directed by Richard LaGravenese; and Night Train to Lisbon, directed by Bille August. In addition, Irons adds the credit of executive producer and featured actor in Trashed, a Blenheim Production feature documentary directed by Candida Brady, which received a special screening at the 2012 Cannes Film Festival and continues to play in theaters and festivals globally.
Named for the longtime San Francisco benefactor of arts and charitable organizations, Peter J. Owens (1936-1991), this award honors an actor whose work exemplifies brilliance, independence and integrity.
Previous recipients of the Film Society's Peter J. Owens Award are Harrison Ford (2013), Judy Davis (2012), Terence Stamp (2011), Robert Duvall (2010), Robert Redford (2009), Maria Bello (2008), Robin Williams (2007), Ed Harris (2006), Joan Allen (2005), Chris Cooper (2004), Dustin Hoffman (2003), Kevin Spacey (2002), Stockard Channing (2001), Winona Ryder (2000), Sean Penn (1999), Nicolas Cage (1998), Annette Bening (1997) and Harvey Keitel (1996). The Peter J. Owens Award is made possible through a grant from the Peter J. Owens Trust at the San Francisco Foundation.
For more information about Film Society Awards Night call 415-561-5028 or email specialevents@sffs.org.
Tickets to An Evening with Jeremy Irons are $20 for SFFS members, $25 for the general public, available at the Festival box office at Sundance Kabuki Cinemas and online at festival.sffs.org.
The Indieplex Online Magazine will have regular reports during the festival, including some video journals and special features in its ongoing video series, The Cinema Scope.
The complete festival guide can be found at: http://www.sffs.org/festival-home/festival-guide.