Spotlight on The Ready Rig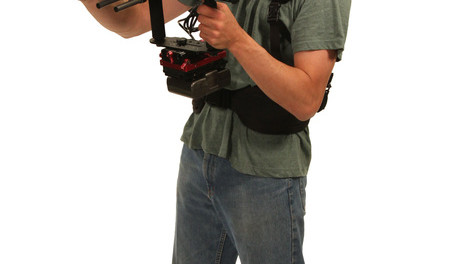 By Ron Merk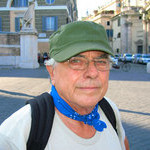 When I lived in Topanga, California, my next door neighbor was a well-known director and director of photography on many big network TV series. Mario Di Leo began his career in his native Italy working with directors such as Roberto Rossellini. When he moved to the United States, more than four decades ago, he worked his way up in the film business, and became a prominent contributor to hundreds of TV series episodes, commercials and feature films. His original education in Italy was as a civil engineer, bringing special skills to his work on films.
He has designed what I consider one of the best camera support systems for DSLR and other digital cameras. I provides an amazing flexibility of movement, stability known heretofore only through Steadicam, and an ability to make high and low angle shots reminiscent of boom shots. Through innovative engineering his invention, The Ready Rig, makes the weight of the camera almost disappear, and allows the camera to "float" as if held up by invisible wires. This takes an enormous amount of physical strain off the camera operator, and allows the operator to really focus on what is being filmed.
Mario and his team have refined the Ready Rig over the years, and the present version is really the finest (I hesitate to call it) shoulder brace I've ever worked with. We have one in our studio in San Francisco, and we find that it has so many applications, we hardly ever work without it on our projects.
The Alba Group, Mario's company, will be at NAB starting today. If you're there, please go and see this amazing piece of equipment, and meet one of the legends of the film business. Here's a link to their website: http://www.albacamerasupport.com/