Noir City Festival
The International Version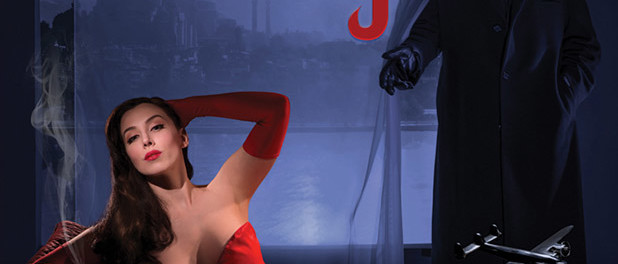 By Ron Merk
There's an amazing treat in store for audiences at the Castro Theatre from January 24-February 2. It's the Film Noir Festival. Each year, festival founder Eddie Mueller creates an amazing festival of films in the genre commonly known as film noir. Until now the festival focused on classics from the American lexicon of films, but this year, the festival is expanding to noir films from all over the world. "Our desire to expand the scope of the festival has resulted in our most ambitious program ever," says festival impresario and host Eddie Muller. "Its overall impact will, I suspect, change many people's long-standing ethnocentric preconceptions about film noir."
Focusing on the years immediately following World War II, this year's NOIR CITY festival features classic noir films from France, Mexico, Japan, Argentina, Germany, Spain, Norway, and Britain, as well as a complementary sampling of homegrown Hollywood product. Familiar American stars such as Robert Mitchum, Ava Gardner, Orson Welles, Dan Duryea, and Lizabeth Scott will share the Castro Theatre screen with international superstars Jean Gabin, Olga Zubarry, Toshiro Mifune, Ninón Sevilla and Yves Montand. The 27 films in the series will conclusively prove that the cinematic movement known as "Noir" spanned the globe, and its style, sexiness, and cynicism crossed all international borders.
It's a unique opportunity to see many of the films in sparkling new 35mm prints, the way they were intended to be seen. Obtaining 35mm copies of films is getting more and more difficult in the wake of the extensive conversion of most theaters to digital projection, and the studios' announcement that they will soon phase out supplying 35mm prints to theaters.
The festival works very hard to secure 35mm prints, and there is definitely a perceptible difference in seeing these films projected on film. Imagine a famous oil painting done in watercolor instead, and you have an idea of the difference in the experience of film vs. digital. There is the flicker of the film and the luminous quality celluloid when watching a print projected that cannot be replicated by a digital copy.
This year the festival will show an American film noir film that has not been available in a 35mm prints for many years. "Too Late for Tears" was restored by the Film Noir Foundation.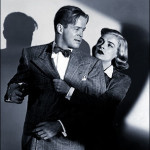 There's a very special treat in store for those of you who take the Noir City Tour. It's one day only, Wednesday, January 29—when you can enjoy a three-hour excursion through some of San Francisco's most cinematic sites (what's left of them!) with your guides Miguel Pendas and Eddie Muller. View film clips from classic noir films such as The Maltese Falcon, The Lineup, The Sniper, Thieves' Highway, Dark Passage, House on Telegraph Hill, Vertigo and many more—while visiting locations where the films were actually shot! If the weather is accommodating there will be several stops for short up-close walks, so dress for the weather. The bus will roll, rain or shine! The journey begins promptly at noon in front of San Francisco's City Hall, and returns to the same spot at approximately 3:00 pm. Seating in the comfortable touring bus is limited to 24 passengers. This is the only NOIR CITY bus tour during this year's film festival, so book early! $85 per person. Here's the link for tickets to the tour: http://www.brownpapertickets.com/event/552871
You can buy a pass for the whole festival at: http://www.brownpapertickets.com/event/532824.
Or you can buy tickets for individual events by checking the program guide and selecting films you wish to see at: http://www.noircity.com/nc12p1.html
The Film Noir Foundation has also recorded interviews with many surviving film noir stars which you can view at: http://www.filmnoirfoundation.org/video.html
You can also check out the trailer for this year's edition of the Film Noir Festival by going to the festival website and clicking on this image.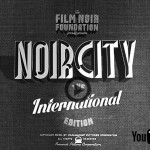 There is so much to see and discover at this year's festival. Run, don't walk to the Castro Theater and sit there in the dark and wait for the action and suspense to pull you in and not let you go. You never know what might be waiting for you in the shadows and the hearts of the unique characters who inhabit the film noir world.