Another Great Light Has Gone Out
Academy Award-Winning Actress Joan Fontaine Had Died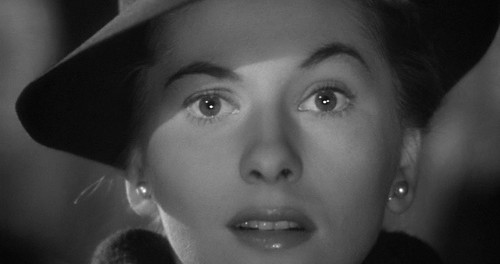 By Ron Merk
"They had faces then," someone once said to describe the amazing iconic qualities of the great silent and sound stars of the golden age of American film. Clearly Joan Fontaine was one of those faces, beautiful but unique, not a cookie-cutter Barbie doll like so many actresses of today. She was also a superb actress, always bringing something special to each role she played.
Fontaine, at 23, was the youngest best actress Oscar winner at the time she was given the award for "Suspicion." Her Oscar represents the only one ever won by a Hitchcock film.
So much has been written about her famous feud with older sister Olivia De Havilland, but after all is said and done, it's their films not their feud that will be remembered. De Havilland, broke her decades old silence about her sister, and commented "I was shocked and saddened to learn of the passing of my sister, Joan Fontaine … and I appreciate the many kind expressions of sympathy that we have received,"
De Havilland and Fontaine remain the only sisters who have best-actress Academy Awards.
Fontaine died peacefully at home in Carmel, California, according to longtime friend, Noel Beutel.