Peter O'Toole
A Legend Remembered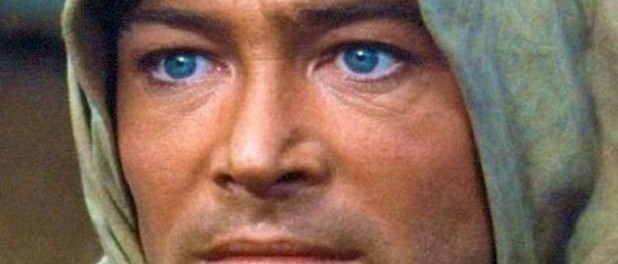 By Ron Merk
Peter O'Toole, one of the great actors of film and the stage passed away on Saturday, December 14, after a long illness. He was 81 years old.
I remember seeing his very first film at what they used to call a "roadshow" presentation, at a New York Theater when the film, Lawrence of Arabia, was first released. It was 70mm with stereo sound and the most penetrating pair of blue eyes ever seen on the motion picture screen. When I think of T.E. Lawrence, I think first of O'Toole, because in this role he was larger than the life he portrayed, and the image of him as Lawrence has always eclipsed the images that I've seen of the real man.
O'Toole's stage and film career were dazzling, with few comparisons coming to mind. Perhaps Lawrence Olivier is one, but he never affected me emotionally the way that O'Toole was able to do. With Olivier I saw craft, but with O'Toole I felt emotion and passion.
I will leave you with just one image of him. It is one that is indelibly imprinted on my memory, and I think the memories of everyone for whom the movies is a passion and great love.
Good night, sweet prince.