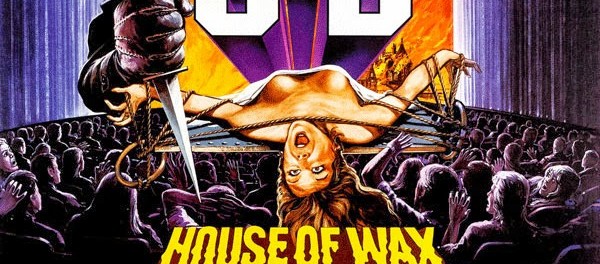 If You Are a Big Fan of 3D Movies, Read This Great Story on "House of Wax" by Bob Furmanek and Watch for the Blu Ray of the new restoration of this classic film starring Vincent Price
http://www.3dfilmarchive.com/House-of-Wax
As someone who saw this film in its original run back in 1953, and an avid supporter of film preservation, I highly recommend this in-depth article by Bob Furmanek. I don't normally "plug" video releases on this site, but I think this is just going to be a great chance to see this film as it wss meant to be seen, in startling 3D, and WarnerPhonic sound. Warner Bros., and its asset management people have done a tremendous job with all the surviving elements of the film.
Warners, which also owns the MGM film library, has also done a magnificent restoration and 3D conversion of the 1939 classic, "The Wizard of Oz," which I saw last Saturday night. More about that in a separate piece I'm writing on that project.
Warner Bros., parent company of Turner Classic Movies, is to be commended for its commitment to classic films, and to saving this precious film heritage for future generations that never had a chance to see these films on the big screen during their original release.