PASOLINI
Poet of the Cinema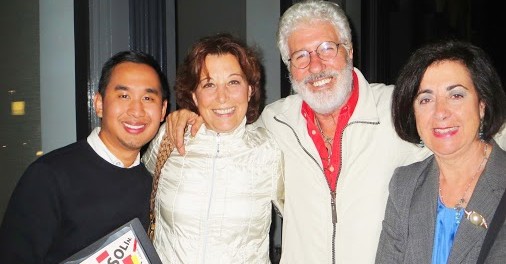 By Ron Merk
While I never had the chance to meet Pasolini, I did spend lots of time with a friend of mine who was a colleague of Pasolini, and worked on a number of Pasolini films. His name is Charles Hayman-Chaffey. English by birth, but a citizen of the world, I met Charles through a mutual friend, a New York-based film editor named Chic Ciccolini, with whom Charles had made a documentary about Pasolini in 1970, just 5 years before Pasolini was murdered. Charles was good friends with Silvana Mangano who had appeared in Pasolini's film, Teorema, as well as her husband, the famed Italian movie mogul, Dino DeLaurtentiis.
Charles and I talked a great deal about Pasolini, but mostly about his films, and very little about Pasolini's personal life (which had always been rumored to be pretty sordid). It seems that most of Pasolini's intimate friends rarely speak about how Pasolini lived and died (apparently very much connected). The only thing I could ever get out of Charles about Pasolini was that Pasolini unabashedly preferred men in his bed. After Pasolini's untimely end in 1975, it became clear that he liked what's called in the gay world, "rough trade." Street kids with a propensity toward passion and violence combined.
However, Charles and I did talk a great deal about Pasolini the artist, the poet, the novelist and the filmmakers, and alongside of the Spanish filmmaker, Luis Bunuel, Charles opinion of what makes a great film artist met in a crossroads between these two artists. Both excoriated the bourgeoisie with relish, Bunuel with a bit more politeness and finesse, and Pasolini with a great deal of passion and anger.
Until I met Charles, I always thought of Pasolini's films as the rantings of a madman, but as I came to know Pasolini though Charles, I understood that there was surface and there was core to his films, and that to understand the films, and really see them in the light in which he created them, you had to understand where Pasolini came from, the political situation in Italy, the effects of World War II on everyone, rich and poor, and that he was both a Catholic and a Marxist. Yes, Pasolini was a very complicated person, and his art reflects this more clearly than most filmmakers. Pasolini did not hide his feelings. He did not dress up his characters in costumes that would make them more acceptable or beautiful. He didn't write their lines in verse. BUT, he was a poet of the cinema. A true poet of images and word and feelings, many of them raw and scary, but none of them containing any artifice.
If Pasolini had lived, he would be 91 years old this year, and we can only imagine the vast wealth of films and other art forms that he would have amassed. But in his half century of productivity he created a catalog of unforgettable films, poems and novels.
For those of us in the San Francisco Bay Area, there is a unique opportunity to see a retrospective of Pasolini's films, recently restored and being presented in new 35mm prints. It's an impressive list of titles, and you might recall that documentary that I mentioned at the beginning of this article, it will also be running at the Roxie in between screenings of the features. Sadly, we had to make a DVD since there are no good prints of the film which hopefully will be restored soon if the funds can be found.
Next Monday, September 15, 2013, I'm doing a video interview of actor Ninetto Davoli who appeared in ten of Pasolini's films. That interview will be posted on this site as part of The Cinema Scope series.
PASOLINI
The 3 Periods of Pier Paolo Pasolini's Cinema
September 14th at The Castro Theatre
September 15th at The Roxie Theater
September 20th at Pacific Film Archive
On the heels of a major retrospective at MOMA in New York, and at UCLA and American Cinemateque in Los Angeles, Luce Cinecittà and Fondo Pier Paolo Pasolini/Cineteca di Bologna, in association with Colpa Cinema and the Italian Cultural Institute of San Francisco, present Pasolini, a sampling of the three periods of Italian film master Pier Paolo Pasolini (1922 – 1975) from September 14th through September 15th at The Castro Theatre and Roxie Theater. The series continues with repeat screenings of each film at the Pacific Film Archives at UC Berkeley in September and October 2013 and is part of a larger, national tour of 22 Pasolini films, on newly made 35mm prints. From the Bay Area, the series will travel to Columbus, Washington D.C., Cleveland, Chicago, and Toronto. Tickets for all Pasolini screenings are $12 and will be available through The Castro Theater (429 Castro St., San Francisco) and The Roxie Theater (3117 16th St., San Francisco) box offices and venue websites.