"Pit Stop" – a Film by Yen Tan
Film Review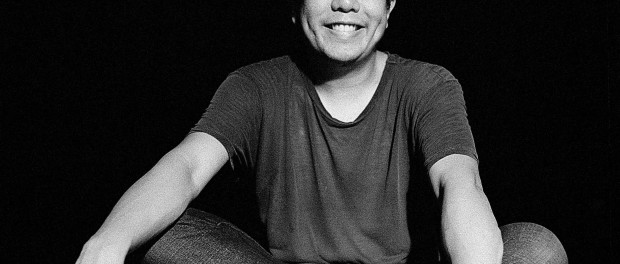 By Ron Merk
Last night I had the opportunity to attend a Frameline LGBT Film Festival San Francisco screening of Yen Tan's new film, entitled "Pit Stop." I have been aware of Tan's work since I saw his very luminous film about personal loss and love called "Ciao" a few years ago.
To say that Yen Tan has a very specific take on the human race and their behavior would be an understatement. His script is clear and penetrates all the masks and facades that many of us wear to protect us from danger or hurt, whether real or imaginary. His characters in this film are very clear about where they've been, where they are at present, and where they want to go. They are as well-rounded as anything I've seen in films for a long time.
But they are something more, they are truly human, and we can identify with most of them because of their humanity, and because they are so much like us. In some ways, watching this film was like looking into a mirror of our times, our country, our mores, and our need for personal freedom, but which carries a responsibility with it, which is well borne by the characters.
There is not a single character that we don't like, and I think it's because Yen Tan loved them all, and treated them with kindness and gave them a sort of grace that rarely surrounds film characters. We go to know all of them, occasionally became annoyed about something they did, but when we saw who they really were because they ultimately did the right thing to those around them AND for themselves, we have a model of modern life that more of us should share.
The story takes place in a small, conservative Texas town, not a place for people who are gay to come out and live life in the open. It is within this context that the characters struggle both against the current mores and zeitgeist of their surroundings, but also against their worst instincts. They have problems with wives, former mates, and even children, but find ways to ultimately do the right thing by everyone. It is this central idea of Yen Tan's vision, that makes this film transcendent and very important for all audiences to see.
The basic story is simple: Contractor Gabe (Bill Heck) and forklift operator Ernesto (Marcus DeAnda) are caught in compromised relationships: Gabe with his ex-wife and young child whom he wants to responsibly raise, and home-bound Ernesto with a young ex-lover anxious to start an independent life in the big city. Despite both being handsome and available, Gabe and Ernesto are insecure about their future chances for love. As the story develops and the issues of the other characters are resolved to some extent, Gabe and Ernesto are inexorably drawn (or perhaps pushed by Fate) into each other's lives, and arms. All of the characters find their own happy endings, or better put, happy new beginnings. I think it is Yen Tan's view of humanity that this is what we deserve and this is what we can do if we just are honest with ourselves and those we care about.
The final scene between Gabe and Ernesto, seen waist up by the camera in bed, making love on their sides and looking at each other, like two halves of a beautiful medieval relief sculpture, is one of the most beautiful love scenes even put on film. It is exciting and erotic, but then it transforms itself into something exquisite, and love finally if found by both the characters in the bed, and we feel as if they are enveloped in the wings of an angel, safe and protected, and finally at peace.
The film is amazingly well cast, with Amy Seimetz as Gabe's wife Shannon and Alfredo Maduro Ernesto's ex-boy friend Luis, and Corby Sullivan as the teacher with whom Gabe goes on one ill-fated date, and John Merriman as Shannon's boss who takes her on a disastrous first date which leads to something more meaningful as the characters come to know each other better. Bailey Bass as Gabe and Shannon's daughter is just so natural in the part, as are the pets who appear in the film, I felt as if I was just looking in on them in their own environment.
Each performance is unique, intense and at the same time, very natural. Acting without acting, but real and perfect and a driving passion, without all the sound and fury that normally comes with "acting."
Real and perfect, yes, the way life is supposed to be. It is this possibility that Yen Tan and this film hold out to us, and I was deeply touched, like Adam's index finger being touched by that of God on the Sistine Chapel ceiling. To say that this film was a religious experience might be overstating it, but I was certainly made to feel good and clean and full of hope. I don't think there's much more we can ask of a film.