Frameline37
Filmmakers And Film Industry People Converge and Converse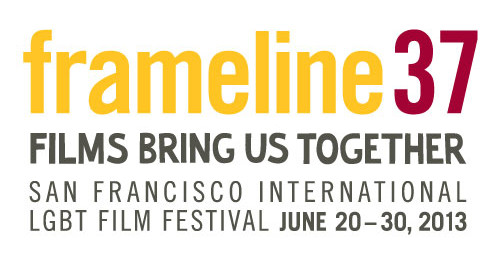 By Ron Merk
Maria Lynn of Wolfe Video invited me to the Filmmaker and Film Industry Brunch, to talk about a project that Wolfe will be distributing for our company, a Spanish TV series/feature entitled "The Gayborhood." It was a great chance to see each other in person, and to settle some of the details of our deal. The project was created by my friend, Giuseppe Storelli, an Italian living in Barcelona. It was great to get the project launched into distribution and I'm really looking forward to working with Wolfe on this project.
Distribution seemed to be on the minds of all the filmmakers attending the party, but it this event wasn't all business. It was about food and drink, with everyone in the mood to think… think about their next film, how they would finance it, and get the word out about their projects. Lots of business cards were exchanged along with ideas for new projects.
Frameline Executive Director, K.C. Price was on hand to welcome the filmmakers, provide introductions and to thank them for their enormous contributions to this year's festival.
The video that accompanies this story was shot totally on my Samsung Galaxy phone. Despite the shortcomings of the technology (I prefer to shoot with the RED camera or Panavision 35mm) I think you'll get a feel for the event.
The piece was edited by Adam Dziesinski who brought order from the chaos of cameraphone footage, and created a wonderful impression of what it was like to be at the party. Of course, you had to be there to truly appreciate the great food and drink that was served in abundance. Next year!