Big Joy: The Adventures of James Broughton
Film Review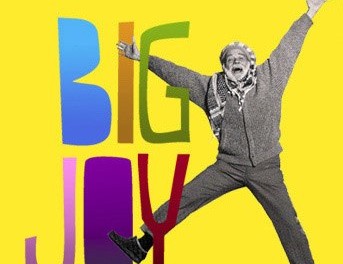 By Ron Merk
James Broughton is hard to define, but most truly interesting people are. His life was spent focused on life, itself, making art and experimental films, and looking for joy in everything he did. He spent his entire life trying to shake off the power of his overbearing mother, and in doing so, created a body of work and a social movement that can only be described as tossing off the shackles of society, current mores, and occasionally, the law.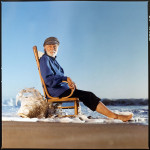 His wildly creative mind was always busy, looking into new ideas, finding subjects for his films, and of course, exploring his sexuality. In the minds of most of society, he was an outlaw, because he did not conform to the rules by which most people lived.
He married, had children, and in his sixties, found love with another man, 40 years his junior, who lived with him until the end of his life. There was noting conventional about Broughton.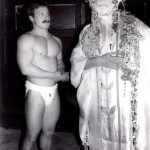 Filmmakers Stephen Silha and Eric Slade have perfectly captured Broughton, and in many ways this film give us the strong impression that his spirit is still with us. That is no easy feat in a documentary. Laced with generous clips from Broughton's films, interviews with his surviving friends, ex-wife, son, and his lover, Joel Singer, the film offers a penetrating portrait of a man whose life,itself, was in some ways the greatest form of art he ever created.
All of these elements are seamlessly woven into a wonderful portrait of the man, his times, and the effects he had on society. There is not an extra word, shot or scene. This amazing efficiency of editing and putting together all the disparate elements that make up this film, gives the audience a unique look into a fascinating man and his life. Editor Dawn Logston has done a superb job.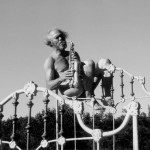 Broughton's life was not always quite the bowl of cherries that is presented in the film. There are hints of the damage he did to others in his pursuit of joy. Particularly poignant are the interview with his ex-wife, Susanna Hart, whose eyes are always on the verge of tearing up as she speaks about the break-up of the marriage. Even now the hurt of the break-up with Broughton still weighs heavily on her emotions, and we truly feel sorry for her grief over his leaving her behind, and the sense of betrayal that she still feels. His son, Orion, yes ORION, remember these were the good old hippie days when he was born, seems damaged and his speech a bit impaired, and doesn't have much to say that is very profound. A title in the film informs the audience that Broughton's daughters declined to be interviewed for the film. It's very clear that Broughton wasn't a good father or husband, and no one seems to dispute that fact.
The film shows that Broughton was in many ways a supreme narcissist, leaving damage along the "fairie lane" down which he pranced during his life. But the film, filmmakers and most of the audience forgive his shortcomings, which are clearly outweighed by the joy that he created for others, and for us in the theater while watching the film.
For me, this film was a really BIG Joy, because it's a nearly perfect documentary film. I highly recommend it, and hope that our readers will support the film's Kickstarter campaign to raise money for the distribution of the film. This is a film that should be seen by all audiences. It will break down prejudices and open the door to joy for everyone who sees it.
More can be read about Broughton's life at: http://bigjoy.org/twirl/james-story/all-about-james-broughton