An Open Letter to Zach Braff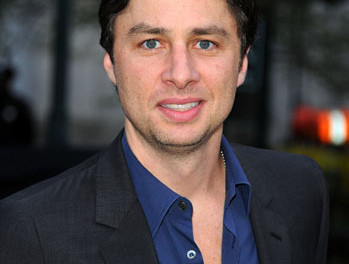 May 2, 2013
Dear Zach,
It must be truly amazing to have raised the two million dollars you were seeking for your follow up to Garden State in just a few days on Kickstarter. This illustrates the power of your celebrity and people's willingness to help you with your personal project. But clearly you've seen the enormous amount of negative response to your fundraising on Twitter and other sites. You have a solid career in television, agents, lawyers, residuals from "Scrubs" and lots of rich friends who could have easily provided the money that will give you artistic control of the film that you talk about in your pitch video. Instead you made a choice to do this campaign on Kickstarter to raise the money.
You must understand that there's a finite amount of money out there, and by vacuuming up two million dollars, you may have inadvertently taken these financial resources out of the pockets of many other deserving projects trying to raise funds on Kickstarter?
Instead of using that money for your own project, here's what I think you should do: divide the $2,000,000 up amongst 400 projects on Kickstarter. Give $5000 each to campaigns that are really in need, and which have good ideas for the arts, music or film. Your name would be on four hundred films or projects instead of just one. Your name would be everywhere. You'd be the hero of the arts community, instead of someone who comes across as narcissistic and selfish. Thousands if not millions of people would be saying what a great guy you are.
Please do the right thing. Kickstarter is an amazing thing and by helping 400 people, you will be doing much more to change the world than ever possible with just one film. And Zach, there's something else that will probably happen….that two million that you need will come knocking on your door faster than you can say instant karma.
Regards,
Ron Merk