Melissa Perez
Guest Columnist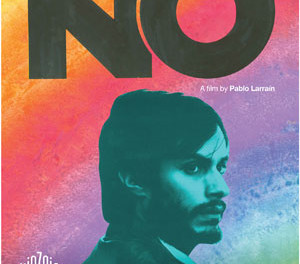 As Editor-in-Chief of Indieplex Online Magazine, I would like to welcome to Melissa Perez as a new contributor to this site. We are always looking for interesting stories and the people who tell them well.
Melissa and I worked at my company on a number of video projects, and I asked her if she's be interested in doing some video journalism for Indieplex. She quickly replied YES, and when we got a notice from Larsen Associates about a San Francisco screening of an important new Chilean film entitled "No," and the chance of interviewing it's director, Melissa jumped at the opportunity to meet and interview director Pablo Larrain while he visited San Francisco for a press tour. What transpired was a lengthy interview, with Pablo and Melissa just talking very naturally and comfortably to each other about the film, life, and filmmaking. "No" was nominated for an Academy Award this year in the Best Foreign Language Film category, and it's currently in release by Sony Pictures Classics. For the trailer and more information, visit http://sonyclassics.com/no/. Melissa will be doing additional video interviews at film festivals and press screenings taking place in San Francisco. Watch for her next piece on Indieplex.
Ron Merk,
Editor-in-Chief,
Indieplex Online Magazine

Synopsis of the film
In 1988, Chilean military dictator Augusto Pinochet, due to international pressure, is forced to call a plebiscite on his presidency. The country will vote 'Yes' or 'No' to Pinochet extending his rule for another eight years. Opposition leaders for the 'No' vote persuade a brash young advertising executive, Rene Saavedra, to spearhead their campaign. Against all odds, with scant resources and while under scrutiny by the despot's minions, Saavedra and his team devise an audacious plan to win the election and set Chile free.
Directed by Pablo Larrain (best known for his acclaimed film, Tony Manero) the Chilean movie is set during Augusto Pinochet's regime and delves into the life of advertising executive René Saavedra (Gael Garcia Bernal), who through a clever campaign is able to dethrone the dictator and his government. It's a smart, involving and potent film that mixes reality and drama to provocative effect; the former by incorporating archival footage and the latter by filming on U-Matic tape to give the film its distinctive vintage aesthetic